About
— Learn about the inspiration behind Vintage Spark and the man behind the lens
— About Vintage Spark Photography
vintage [vin-tij] – classic, distinguished, esthetic, fine
spark [spahrk] – awaken, flare, glow, inspire, invigorate
Vintage Spark Photography specializes in wedding, family, maternity and portrait photography. Our portrait photography is tailored to where you feel natural and where raw feelings are revealed. The feelings that we all experience during that specific moment…love, laughter, passion, hope…are captured with Vintage Spark Photography in a timeless way.
— About the photographer
Josh Duncan is a husband, father, photographer, climber, and humanitarian...
Photography is truly a passion of mine. I love the different components of a perfectly captured photograph… the art, the uniqueness, the technical aspects, and the creativity. The most important feature of a photograph is the emotion it invokes within others and me. I am man enough to admit that I am an emotional guy and I capture an image with the goal of generating an emotion within you while the engineer in me loves the technical aspects of creating the perfect photo.
I utilize photography as opportunity to invoke my natural artistic and inventive energy to capture your unexpected moments; whether it is a boisterous laugh, a loving glance, or a child's smile. Photography deeply inspires me and I love being a small part in capturing your stories, your personalities and your uniqueness.
My passion for photography started in a unique way; through a passion of climbing and hiking throughout the Colorado Rocky Mountains. As an avid outdoor enthusiast, I became passionate about not only capturing the beauty that surrounds us, but also the emotions and feelings of a particular experience.
Vintage Spark Photography is also platform I use to also support my greatest passion - carrying hope to the children of the Himalayas. I am a full-time staff member with MountainChild as the US National Director of Operations. I oversee our US operations, development, mobilization, cultivating and empowering relationships, strategy, and advocating for the children and villagers in the Himalayas of Nepal. Please know that your support of Vintage Spark Photography provides direct and tangible support for the work I do with MountainChild and I am truly grateful for your partnership in carrying hope to the children of the Himalayas.
Personally, I married the most amazing woman, my wife Courtney. She is my greatest source of encouragement, loves me unconditionally, supports my adventurous lifestyle, and walks hand-in-hand throughout life with me. I am a better man, husband and father because of her.
I am also a proud father to my son, Caleb, and my daughter, Abigail. I have never truly grasped unconditional love until they entered my life!
My beliefs dictate everything in my life. I love Christ and have placed my full trust in Him, His grace, and His love. Because of Him I live by a simple idea…become the change that you want to see in the world. My daily prayer is that He utilizes me in ways that are utterly disproportionate to who I am so that He receives the praise and glory and that all come to experience the pure, unconditional love of the Father.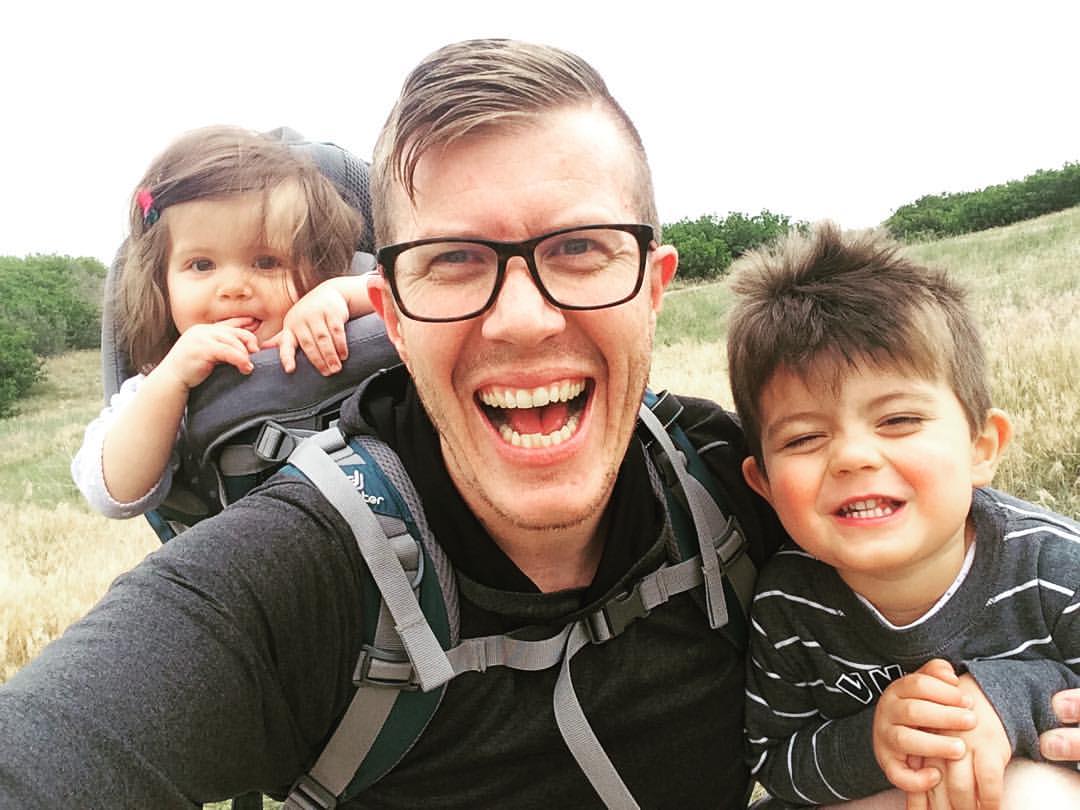 © 2011-2018 VINTAGE SPARK PHOTOGRAPHY, LLC